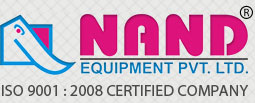 Cooking Range
Our offered Cooking Range which is featured with four burners is most suited for commercial kitchens. We also manufacture cooking equipment with one, two and three burners that find applications in household, industrial and commercial kitchens for faster meal cooking. Our domain experts develop these gas equipment by using excellent quality SS, and other components under the supervision of quality examiners. Designed with accurate space between multiple burners, our Cooking Range also offers best cooking comfort to the users. Using all modern techniques in the manufacturing process, we leave no scope for any mistakes and offer perfect finishing on the edges.
Features
Optimal heat distribution helps in fast and even cooking
Sleek and customer appearance enhances kitchen decor
Smooth edges help in easy cleaning
Low maintenance
We look forward to Domestic inquires from Gujarat, Madhya Pradesh, Maharashtra, Rajasthan and international inquires from South Africa, UK, US, and Asian Countries.