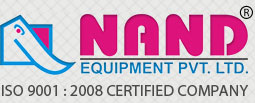 Refrigeration Equipments
Our company offers state of-the-art Commercial Refrigeration Equipment because of which we have earned a respectable name in the market. The introduction of refrigeration equipment in the market has been a boon to the food industry as it helps to refrigerate or store food items, beverages, frozen food, vegetable and fruits etc., safely and in cool conditions as required. It serves the requirements of big canteens, hotel, restaurants and allied commercial areas and therefore, their fabrication and designing is done by the experts of our organization. The USP of our equipment due to which they are appreciated include:
Features
High material and tensile strength
Well-finished and seamless edges
User friendly and easy to handle
Easy to maintain and clean
We look forward to Domestic inquires from Gujarat, Madhya Pradesh, Maharashtra, Rajasthan and international inquires from South Africa, UK, US, and Asian Countries.