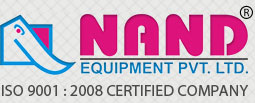 Bakery Equipments
Range of our Bakery Equipments offers total solution to the household and commercial kitchen requirements. Ideal for baking food items, kneading dough, boiling milk, preparing juice, cutting vegetables in large amount for commercial kitchens, juice shops and household kitchens; our range is highly acknowledged for its versatile applications. Developed by our domain experts by using modern techniques and high strength metal, adds required asset to the manufactured Bakery Equipments. Fabricated under the direction of acclaimed quality analysts, our equipment are acknowledged for their smooth mechanical operations. Among other attributes, providing speedy results with uninterrupted services for a long life are counted upon the most.
Features
Use of finest metals, cutter to fabricate equipment mechanism
Low power consumption makes the equipment energy efficient
Uniform baking with high hygiene
Easy operation with no maintenance
We look forward to Domestic inquires from Gujarat, Madhya Pradesh, Maharashtra, Rajasthan and international inquires from South Africa, UK, US, and Asian Countries.